Our fitness area – be active above the roofs of Ravensburg
In our fitness area you can train to your heart's content and do something for your fitness. The following equipment is available to you:
A cross trainer for a cardio workout, where you can also train your arms,
a bicycle ergometer for endurance training that is easy on the joints,
a weight bench for sweat-inducing strength training.
Free of charge for all hotel guests. 
Open daily from 16.00 to 21.00.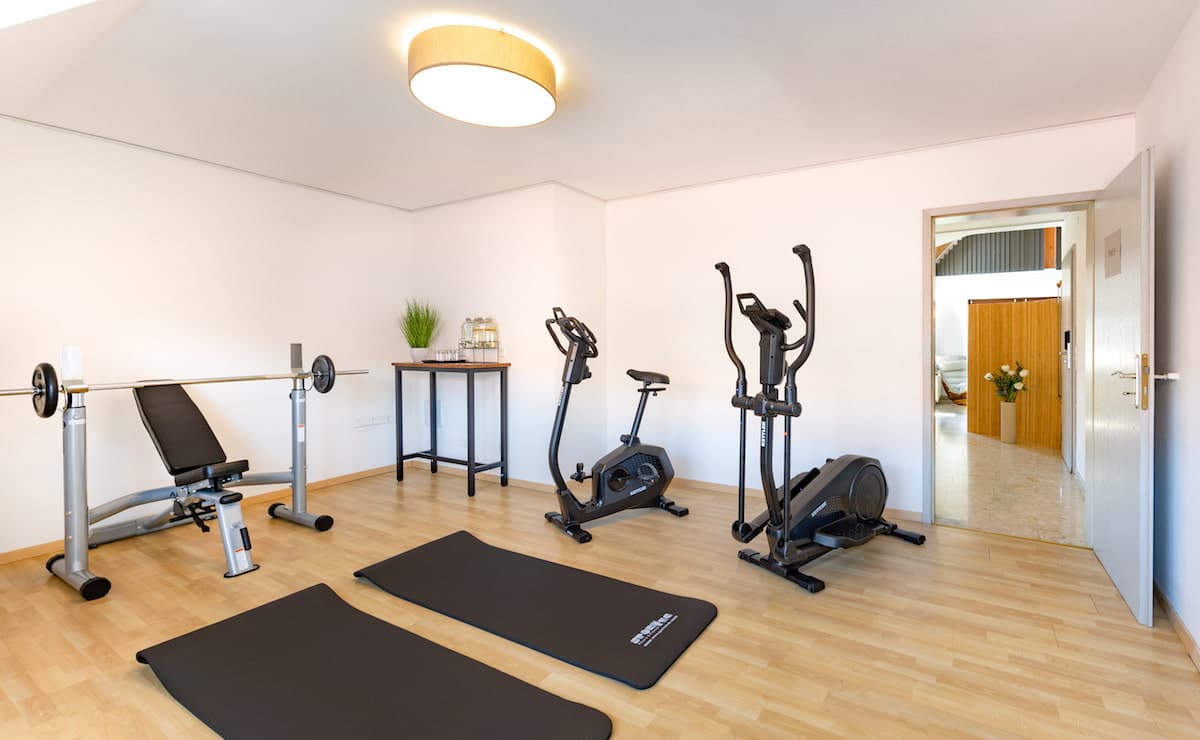 Do you have any questions or would you like to reserve a room?