Active Holidays in Ravensburg and the surrounding area
Do you enjoy sporting activities on holiday? Then there is certainly something for you among the numerous sports and leisure opportunities that Ravensburg offers.
Below you will find a small selection of sporting activities. We will also be happy to advise you personally on site.
A few kilometres from Lake Constance lies the Ravensburg golf course, one of the most charming golf courses in southern Germany. The course offers the optimal conditions for your golf sport.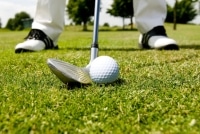 For horse riding enthusiasts, there are 74 trail riding stations in the Ravensburg district. Enjoy the beauty of the region and the exclusive view of the Alps from horseback!
The Bachäckerhof Icelandic Horse Riding School in Ravensburg-Dürnast offers weekend and holiday riding courses, among other things.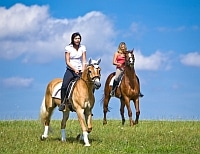 With the Danube-Lake Constance Cycle Route, one of the most beautiful cycle routes in Europe runs through Ravensburg. The route, which consists of three routes, leads from Ulm to Lake Constance.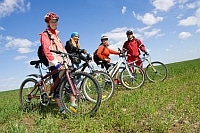 Ice skating and ice hockey
Ice hockey and figure skating are practised in Ravensburg's ice sports hall. But recreational athletes of all ages also like to come here, whether for public skating or for the ice disco in the evening.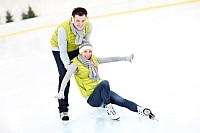 Fans of mini-golf will get their money's worth at Ruff's Freizeitgarten, which has a mini-golf course among other things.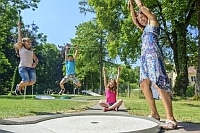 Do you have any questions or would you like to reserve a room?