Wellness at the Hotel Residenz Ravensburg
365 days of wellness & workout above the rooftops of Ravensburg
Wellness is a combination of the terms "well-being" and "fitness". So, wellness means a combination of well-being and good physical condition. 
During your stay in our hotel you have the time and various possibilities to take care of your well-being as well as your good physical condition. 
Our sauna offers you pure relaxation, afterwards you can relax on one of our loungers with a view of the roofs of Ravensburg.
Excess calories can be worked off on our fitness equipment.
You can also rent the entire wellness area as your "private spa", in which case the use of the whirlpool is also included.
The use of the sauna and fitness area is free of charge for all hotel guests. The use of the whirlpool is chargeable or included when booking the complete wellness area as "Private Spa".
Open daily from 16.00 to 21.00.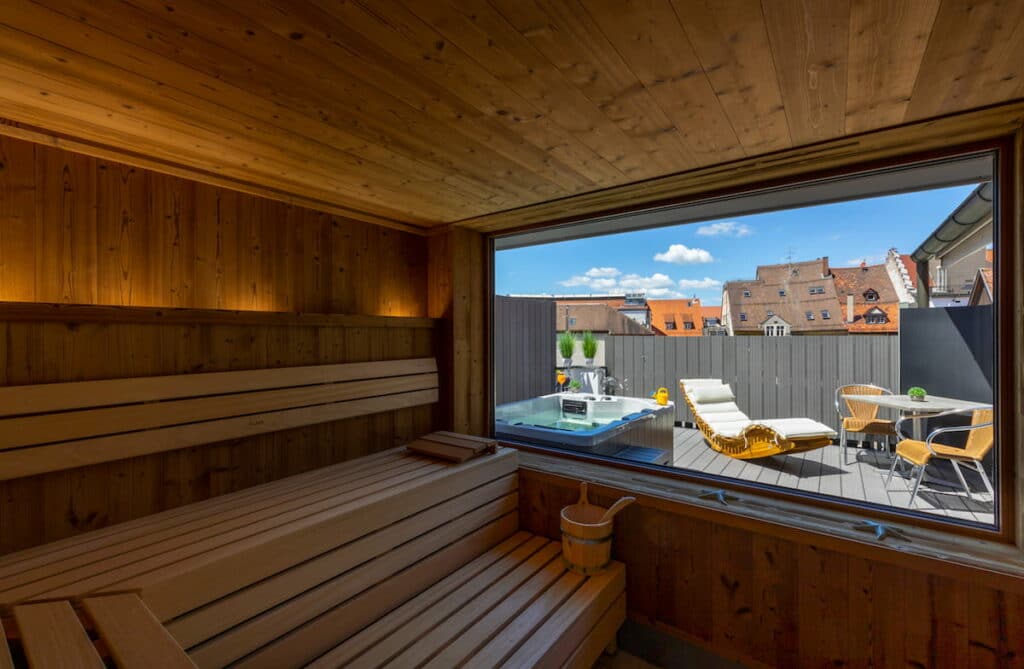 Do you have any questions or would you like to reserve a room?